Korg C1 Air Digital Piano
Korg C1 Air Digital Piano
Made in Japan - Premium Japanese Quality
KORG สร้างมาตรฐานใหม่ให้กับ Digital Piano C1 เป็นเปียโนดิจิตอลที่ยอดเยี่ยมอย่างแท้จริง ด้วยประวัติศาสตร์ที่ไม่เหมือนใครของ KORG ในการออกแบบเครื่องดนตรีและเทคโนโลยีด้านเสียง C1 มีระดับความสามารถในการเล่นและ ความสามารถรอบตัวที่เกินคาดแถมยังมีขนาดกะทัดรัดที่เพรียวบางจะทำให้ทั้งผู้เล่นและผู้ชมประหลาดใจ และยังเป็นคีย์บอร์ดที่ได้รับการออกแบบมาอย่างพิถีพิถัน แม่นยำให้ความรู้สึกและการตอบสนอง ที่ได้รับการออกแบบมาเพื่อช่วยให้ตอบสนองความต้องการของผู้เล่นขั้นสูงได้อย่างเต็มที่ ที่สำคัญรุ่นนี้ยังสามารถเปิดเพลงหรือ bracking track ผ่านบลูทูธได้อีกด้วย
Superb sound and outstanding design that will enhance any room.
KORG sets a new standard for the Digital Piano.
The C1 is a truly exceptional digital piano. With KORG's unique history of musical instrument design and audio technology, the C1 offers levels of playability and versatility that will exceed the expectations of the most demanding pianist. From the very first note, the depth and clarity of sound that the C1 delivers from its compact, slim-line cabinet will astound both player and audience alike. The precisely-engineered keyboard provides a feel and response that has been designed to help the student develop a sound playing technique while responding fully to the demands of the more advanced player.
First and foremost, the KORG C1 is a superb piano, both as an exciting alternative to an acoustic instrument or in locations where a traditional instrument could not be used. It never needs tuning and can be used with headphones to avoid disturbing others.
Furthermore, a variety of additional features will inspire new levels of creativity in players of all abilities and enhance their enjoyment of music, including 30 superbly realistic instrument sounds, Bluetooth audio streaming and on-board recording. Designed and manufactured in Japan, the KORG C1 redefines the digital piano

** กด"สั่งซื้อ/สอบถามข้อมูล" เพื่อติดต่อผ่าน Line @
กรุณาแจ้งรุ่นและสี ที่ต้องการครับ
Additional information
| | |
| --- | --- |
| Brands | Korg |
| Categories | Piano |
| Colors | Wooden Black, Black, Brown, White, White Ash |
| Instrument | Digital Piano (เปียโนไฟฟ้า) |
| Series | CONCERT Series Digital Pianos |
SKU: N/A - Need Help? Contact Us Leave Feedback
Categories: Keyboard&Recording, Korg, Piano
Contact Us
Enter your contact details or email form shortcode here. (Text/HTML/Shortcodes accepted).
Leave Feedback
Enter your feedback modal content here. (Text/HTML/Shortcodes accepted).
Made in Japan – Premium Japanese Quality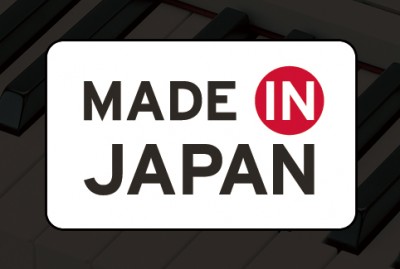 The KORG C1 digital piano features a Real Weighted Hammer Action (RH3) keyboard that divides the hammers into four different weights, with a heavier feel in the low register and a lighter feel in the high register as found on concert grand pianos. The entire process of making the C1, from making this keyboard to assembling the complete instrument, is carried out in Miyama-cho, Nantan-shi, located in the Nantan region at the center of Kyoto prefecture that is one of Japan's most famous tourism spots, noted for its preservation of numerous historic houses.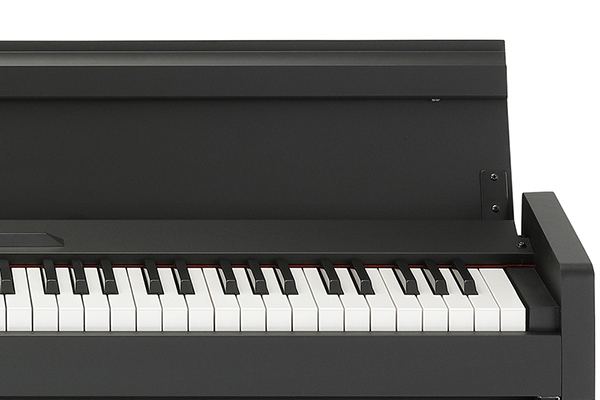 The C1 features the real weighted hammer action 3 (RH3) keyboard that accurately simulates the playing experience of a grand piano, with a heavier playing feel in the lower register that becomes lighter as you move up the keyboard. It is extremely responsive, even when notes are repeated quickly, while the performer's expressive dynamics are faithfully interpreted even in the most complex passages. Key touch control is also provided, with a choice of five levels of sensitivity (light, normal, heavy, stable, fixed) to specify how your playing dynamics are reflected by the sound produced.
RH3 – Premium Japan Quality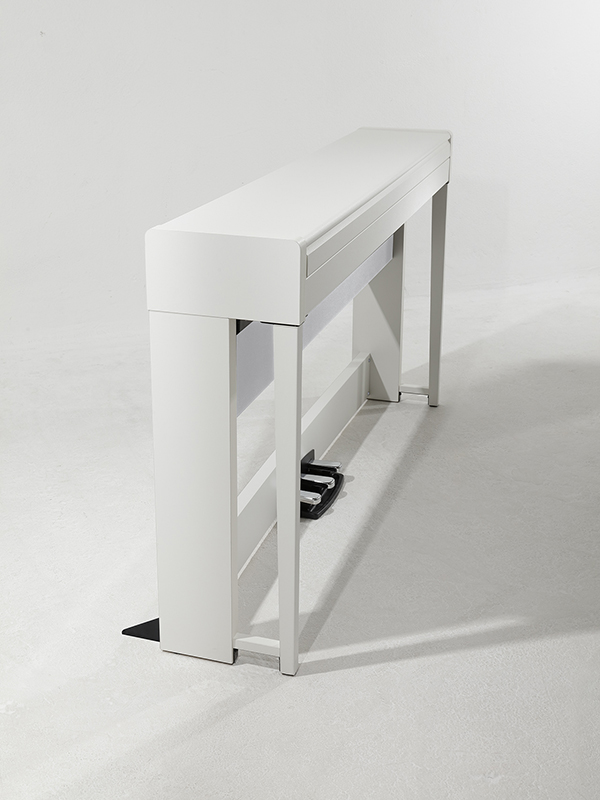 While paying homage to the acoustic piano's traditional form, a new design philosophy elevates the C1 above the bland, rectangular appearance of many digital pianos. The contemporary design features linear legs which accentuate the overall styling of the instrument and, at only 26 cm (10.24″)* in depth, the C1 can be placed virtually anywhere. Keeping safety in mind, the cover uses a soft landing mechanism to ensure that it closes gently. The C1 is available in a black, white or brown wood finish to match the décor of your room. (*Excluding the anti-tip hardware)