Epiphone Casino Worn
Epiphone Casino Worn
ตั้งแต่ปี 1961 the Casino เป็นกีต้าร์ archtop ที่ขายดีที่สุดของ Epiphone และเป็นมาตรฐานร็อคแอนด์โรลมาจนถึงปัจจุบัน และตลอดหลายปีที่ผ่านมามีผู้เล่นที่ได้วางใจเลือกใช้อย่าง Howlin' Wolf ตำนานเพลงบลูส์ที่โด่งดัง Keith Richards แห่ง The Rolling Stones และ John Lennon, Paul McCartney และ George Harrisonแห่ง The Beatles ตอนนี้มีวางจำหน่ายแล้วในสี Worn ใหม่สามแบบอย่าง Worn Olive Drab, Worn Ebony และWorn Blue Denim โมเดลคาสิโนเหล่านี้ยังคงมีองค์ประกอบการออกแบบสุดคลาสสิกที่ทำให้โมเดลนี้เป็นตำนานรวมถึงบอดี้ไม้เมเปิ้ล 5 ชั้นบางๆ , Dogear P-90 pickups และคอไม้มะฮอกกานีที่มีโปรไฟล์แบบ 60s C
Epiphone Casino Worn
The Classic Casino in Three New Worn Finishes
Since 1961, the Casino™ has been Epiphone's best-selling archtop and a rock 'n' roll standard. Over the years it has been the choice of players including blues legend Howlin' Wolf, Keith Richards of The Rolling Stones, and John Lennon, Paul McCartney and George Harrison of The Beatles. Now available in three new Worn finishes, including Worn Olive Drab, Worn Ebony, and Worn Blue Denim, these Casinos still feature the classic design elements that make the model a legend, including a thin 5-ply maple hollow body, two Dogear P-90 pickups and a mahogany neck with a 60s C profile. Optional hardshell case available separately.

** กด"สั่งซื้อ/สอบถามข้อมูล" เพื่อติดต่อผ่าน Line @
กรุณาแจ้งรุ่นและสี ที่ต้องการครับ
Additional information
| | |
| --- | --- |
| Brands | Epiphone |
| Instrument | Guitar Electric |
| Body Types | Archtop |
| Colors | Worn Blue Denim Indian Laurel Neck, Worn Olive Drab Indian Laurel Neck |
SKU: N/A - Need Help? Contact Us Leave Feedback
Categories: Electric, Epiphone, Guitar
Contact Us
Enter your contact details or email form shortcode here. (Text/HTML/Shortcodes accepted).
Leave Feedback
Enter your feedback modal content here. (Text/HTML/Shortcodes accepted).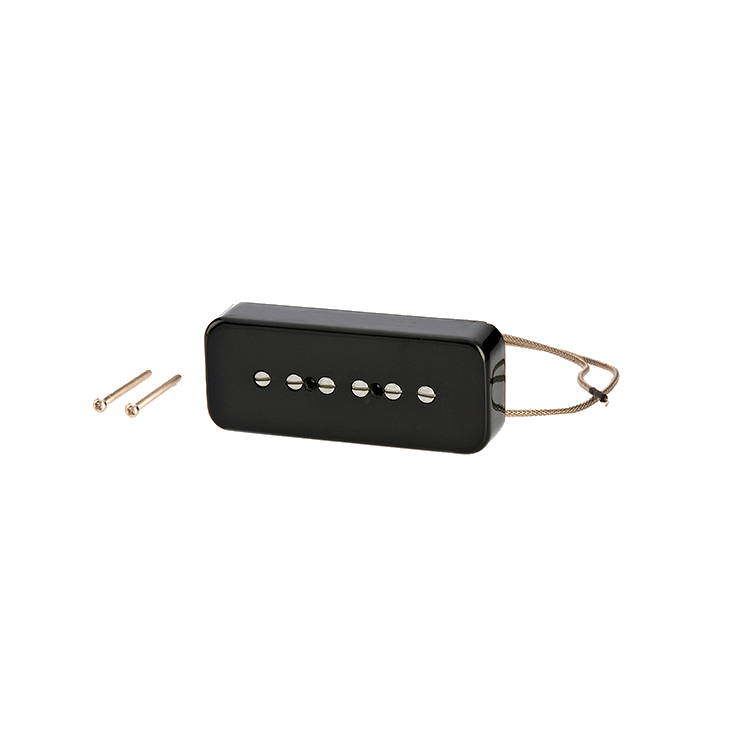 P-90 Single Coil Pickup
Legendary Tone
First introduced in the early 1950s, Gibson's legendary P90 single coil pickup produced a raw powerful tone that helped define the blues and rock and roll in their formative years. Today, the P90's traditional combination of high output and brilliant tone is still considered a favorite among many top musicians. Known by such familiar nicknames as the "Soapbar" and the "Cobalt," the P90 still cuts through any type of music, all while displaying amazing tonal sensitivity for everything from blues and rock to mellow jazz riffs. It's perfect as a vintage replacement, and features vintage, braided two-conductor wiring. It's also fully wax potted to eliminate any chance of unwanted microphonic feedback.
Color : Worn Blue Denim, Worn Ebony,Worn Olive Drab
Body:
Layered Maple, Worn Finish
Neck:
Solid Mahogany, 60's C Profile, Indian Laurel-
Fingerboard, 12″ Radius, Trapezoid Inlays,
Graph Tech® NuBone® Nut
Frets:
22 Medium/Jumbo
Pickups:
2x Epiphone PRO P-90
Controls:
2 Volume, 2 Tone, CTS® Potentiometers,
3-Way Switch
Hardware:
Epiphone LockTone™ Tune-O-Matic™ Bridge,
Epiphone Vintage Deluxe: metal button, press-
in bushing Tuning Machines, Nickel
Case:
N/A